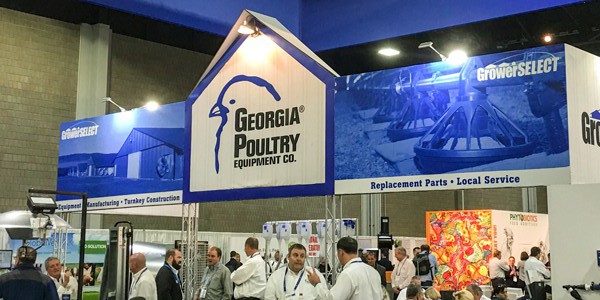 Georgia Poultry booth at 2017 IPPE show
Georgia Poultry highlighted two new products, scheduled for release later this spring, at this year's show in Atlanta.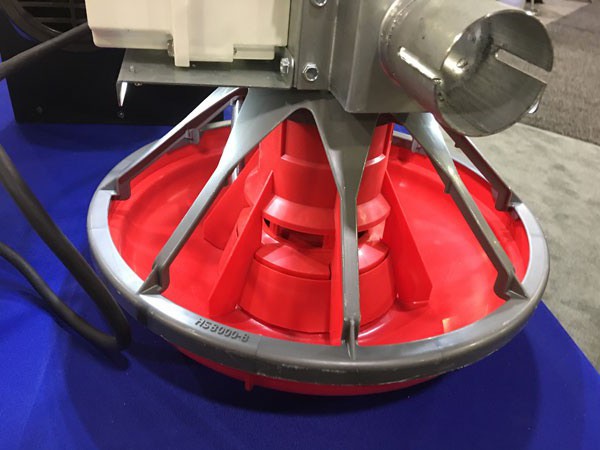 Classic Flood Light Kit illuminates control pan to encourage bird activity.
The Classic Flood Light Kit provides supplemental light to attract birds to the end control pan. The elevated activity level increases feed line run time to keep the feeders full, particularly when starting a new flock.
The Classic Flood Light Kit installs under the control unit directly projecting light into the feed pan below. This arrangement eliminates the shadows common with other add-on kits that mount on top or to the side of a control unit.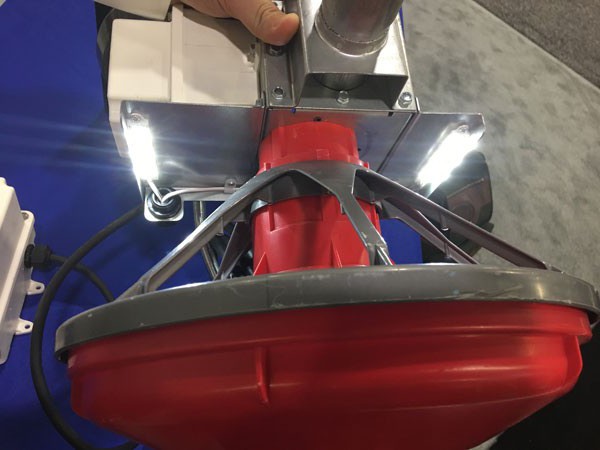 Six, long-lasting LED lights.
The mounting plate features six; long-lasting LED lights separated into two banks on either side of the feed pan. The kit can be installed on any existing Classic Flood control pan and is hardwired directly into the control unit. This integration into the control unit removes the need for additional power cords or outlets.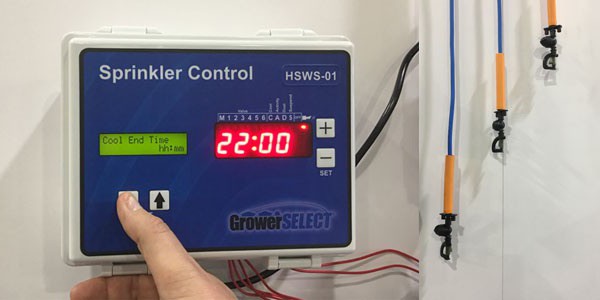 GrowerSELECT sprinkler control with drop assemblies.
The GrowerSELECT Sprinkler System offers producers a system to increase bird activity for improved weight gain and more efficient heat removal.
The system turns on at short preset intervals sprinkling the birds with large water droplets. As the droplets hit the birds, they stand and release captured heat underneath allowing ventilation airflow to remove it from the building.
This elevated activity also causes the birds to migrate to the feeders and waterers promoting increased weight gain and improved feed conversion.
Low pressure (50 psi), rotating sprinkler assemblies cover approximately 450 square feet each and are available in different drop lengths to match varying building configurations.
The HSWS-01 control unit automatically increases the run time and frequency of the system operation to cope with increasing heat stress as the building temperature increases.
Look for more information on these new products on our blog, website, and Facebook page later this spring.
Comments (0)