"The ventilation in our latest buildings incorporates all the improvements we made along the way," says Tyler Petersen from Eastern Iowa AI, a family business located near Spragueville, Iowa.  Starting in 1997 with 50 boars, Eastern Iowa AI now houses more than 600 boars to supply Midwestern producers.
"Using a positive-pressure, air-conditioned system provides several key advantages," Petersen says. "The positive pressure effectively reduces the amount of outside contaminants entering the building along with providing a cool environment which helps to increase semen quality during hot weather."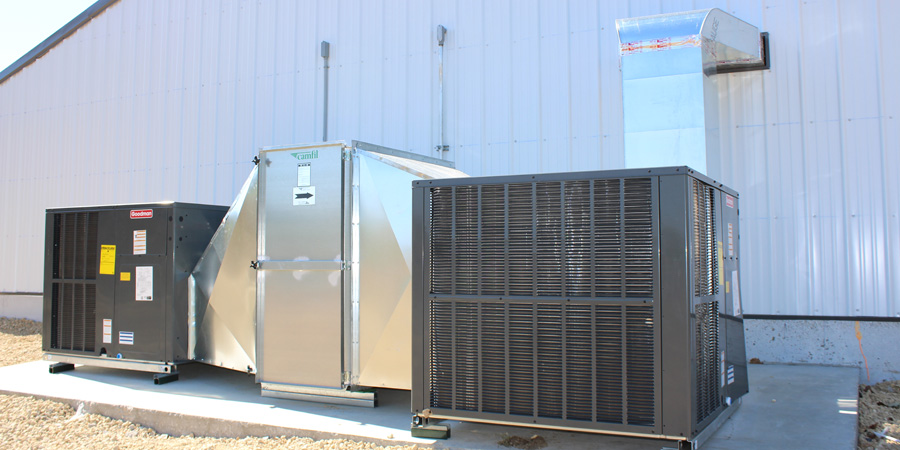 Conditioned air enters the building at five different locations where ducts, with inline high-efficiency particulate air filters, bring in cooled air from tandem AC units. Ceiling-mounted stir fans distribute this incoming air throughout the room.
"Because we are continually bringing in outside air, a single unit can only provide about a 15-degree temperature drop. Since our target temperature is 68 – 73 degrees F we need additional capacity during hot weather."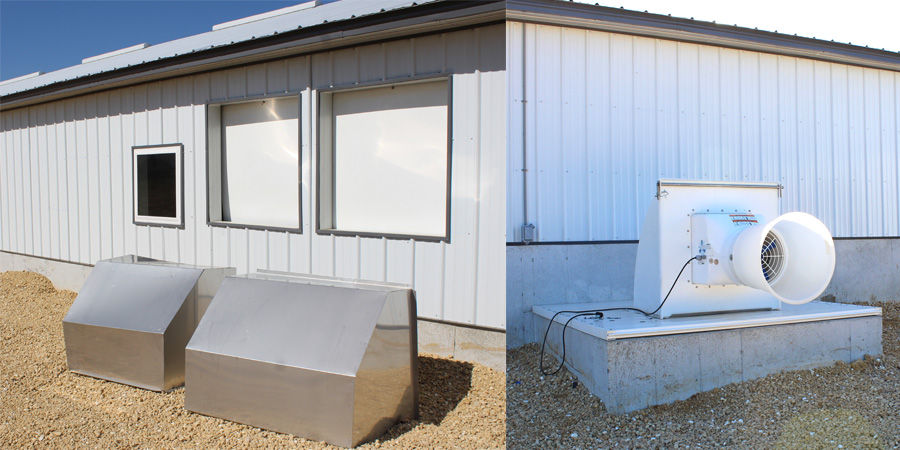 Two 14-inch, continuously running fans pull air from the full pit under the facility.  In addition, two mechanically-actuated 42-inch x 42-inch vent doors open and close to maintain a positive static pressure of 0.06-0.07 inches.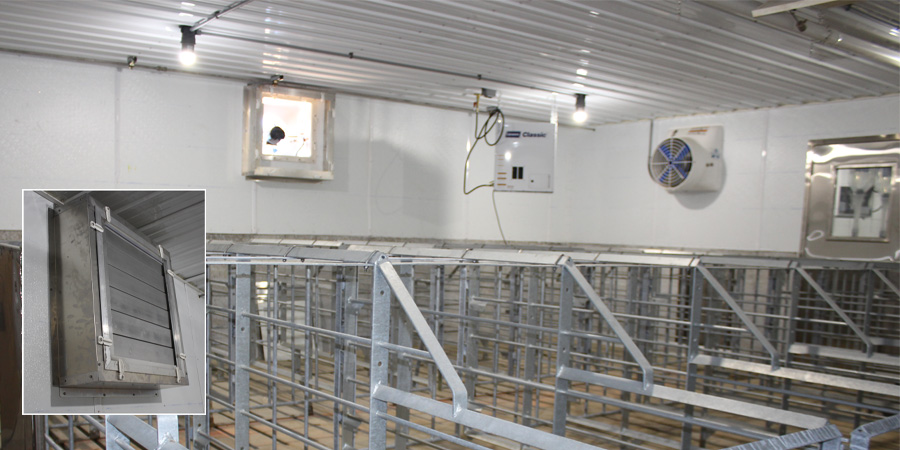 The ventilation design in the load out room also helps prevent outside air from entering the facility.  A single 24-inch fan pulls air from the main room to pressurize the smaller holding area. After pressurizing the room, the operator can open the air-locked load out doors without outside air entering.  After relocking the doors, a 24-inch exhaust fan is switched on to pull air from two filtered ceiling inlets, flushing out any contaminants from the room.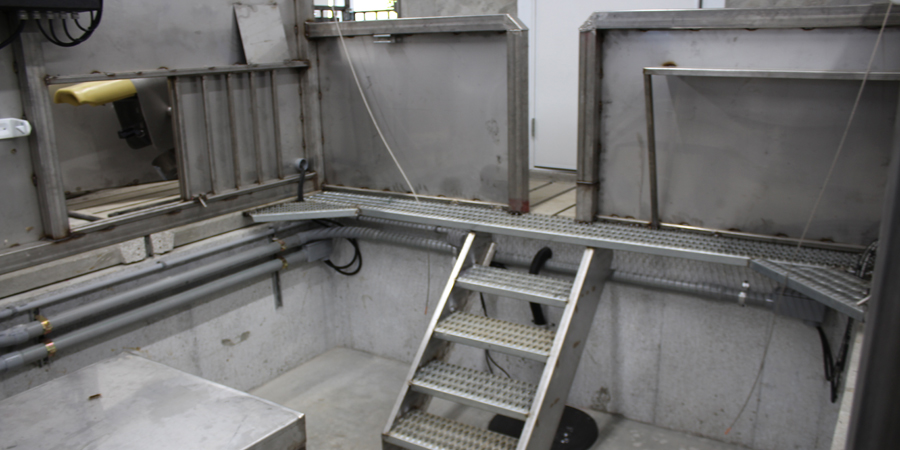 Petersen and his father, Doug, designed and fabricated the equipment for the collection area. The facility features an operator pit set 32-inches lower than the boar level and a pneumatic tube delivery system connected to the central processing lab.
"We have acted as our own general contractor in the past, so hiring Hog Slat to construct this facility was a change for us," said Petersen.  "Hog Slat's site supervisor, Tim Whiting, did a great job managing the project, and our sales rep, Jason Billings, was frequently on site to answer any questions. Overall we are pleased with Hog Slat and how the facility turned out."