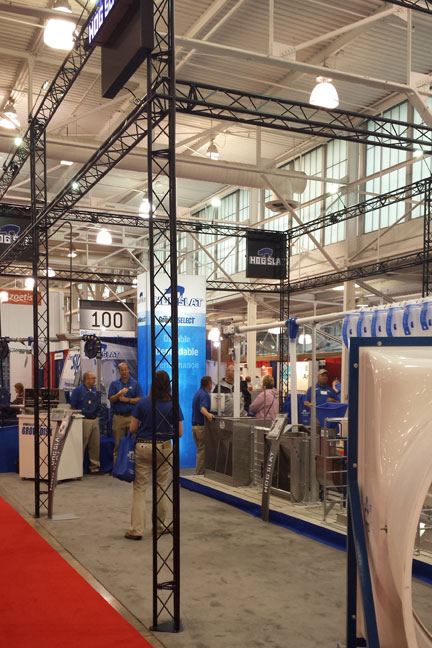 Another successful show is in the books for Hog Slat at the 2015 World Pork Expo in Des Moines, Iowa. This year, Hog Slat displayed several new items, including our AirStorm fiberglass ventilation fans, Grow-Disk™ chain disk feed system and the GrowerSELECT® curtain machine. In addition to these new products, we also featured our concrete slats, TriDek flooring, group pen feed stanchions, GrowerSELECT sow drops and more.
Hog Slat hosted a group of Chinese pig farmers that were visiting the United States and attended the World Pork Expo. On Tuesday, as part of their trip, we visited a brand new 2 barn finishing site Hog Slat just completed, located in Lohrville, IA. The group was able to see a new group of pigs that had just been loaded into one of the barns earlier that afternoon, and also examine the inside of the other barn that had not been loaded with pigs yet.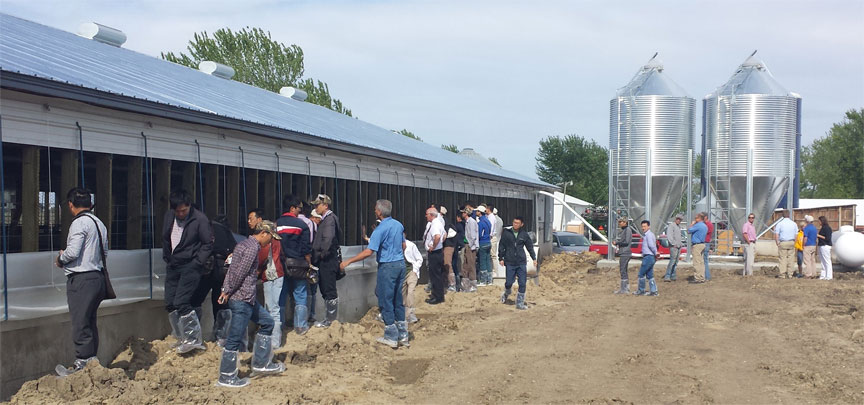 Both of these deep pit barns were equipped with GrowerSELECT Grow-Flex™ feed systems, Hog Slat wet/dry hog feeders and AquaChief cup waterers as part of their equipment package. The group was very impressed with the fit and finish of Hog Slat's feed system equipment and building construction. To learn more about new construction or remodeling hog barns in the Midwest or other areas of the United States, please visit the Hog Slat sales representative locator, found here.